Nog maar een paar dagen tot Halloween! Ik heb geen feestplannen aangezien ik dan op het landgoed verblijf, maar ik heb wel leesplannen. Ik heb een lijstje opgesteld met 5 boeken, die mij leuk lijken om te lezen met Halloween. Kijk je mee? O, en wees niet bang, want niet alle boeken zullen zo eng zijn dat je daarna niet kunt slapen.
Wink, Poppy & Midnight – April Genevieve Tucholke 
Elk verhaal heeft een held.
Elk verhaal heeft een schurk.
Elk verhaal heeft een geheim.
Wink is het mysterieuze buurmeisje met het wilde, rode haar en een gezicht vol sproeten. Poppy is de beeldschone, manipulatieve blonde pestkop. Midnight is de lieve, onzekere jongen die tussen hen gevangen zit. Twee meisjes. Eén jongen. Eén zomer. Eén vreselijke avond.
Wat is er echt gebeurd?
Iemand weet het.
Iemand liegt.
De slaapster en de spintol – Neil Gaiman
Meesterverteller Neil Gaiman schreef een hervertelling van Doornroosje en Sneeuwwitje, dat prachtig werd geïllustreerd door Chris Riddell.
'Het was zwaar geweest om te leren hoe ze sterk kon blijven, hoe ze haar eigen emoties kon voelen en niet die van een ander, maar als je eenmaal doorhand hoe het moest, vergat je het nooit meer.'
Je dacht dit verhaal misschien te kennen. Het verhaal van een wraakzuchtige bosheks. Een magische spintol. Een overwoekerd kasteel met een prinses in diepe slaap. Drie dwergen zien verder onheil aankomen, en dan besluit een koningin met sneeuwwitte huid haar trouwjurk om te ruilen voor een harnas en een zwaard.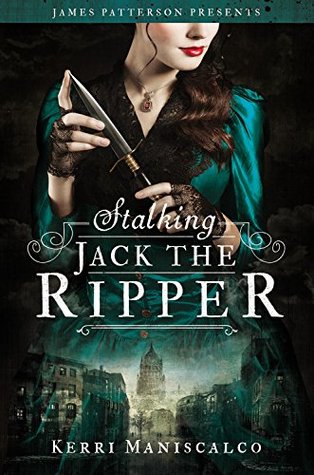 Stalking Jack the Ripper – Kerri Maniscalco
Seventeen-year-old Audrey Rose Wadsworth was born a lord's daughter, with a life of wealth and privilege stretched out before her. But between the social teas and silk dress fittings, she leads a forbidden secret life.
Against her stern father's wishes and society's expectations, Audrey often slips away to her uncle's laboratory to study the gruesome practice of forensic medicine. When her work on a string of savagely killed corpses drags Audrey into the investigation of a serial murderer, her search for answers brings her close to her own sheltered world.
Geekerella – Ashley Poston
When geek girl Elle Wittimer sees a cosplay contest sponsored by the producers of Starfield, she has to enter. First prize is an invitation to the ExcelsiCon Cosplay Ball and a meet-and-greet with the actor slated to play Federation Prince Carmindor in the reboot. Elle's been scraping together tips from her gig at the Magic Pumpkin food truck behind her stepmother's back, and winning this contest could be her ticket out once and for all—not to mention a fangirl's dream come true.
Teen actor Darien Freeman is less than thrilled about this year's ExcelsiCon. He used to live for conventions, but now they're nothing but jaw-aching photo sessions and awkward meet-and-greets. Playing Federation Prince Carmindor is all he's ever wanted, but the diehard Starfield fandom has already dismissed him as just another heartthrob. As ExcelsiCon draws near, closet nerd Darien feels more and more like a fake—until he meets a girl who shows him otherwise.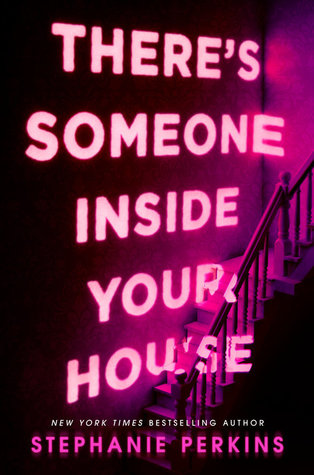 There's Someone Inside Your House – Stephanie Perkins 
One-by-one, the students of Osborne High are dying in a series of gruesome murders, each with increasing and grotesque flair. As the terror grows closer and the hunt intensifies for the killer, the dark secrets among them must finally be confronted.
International bestselling author Stephanie Perkins returns with a fresh take on the classic teen slasher story that's fun, quick-witted, and completely impossible to put down.
Welk boek ben jij van plan om te gaan lezen met Halloween?
Liefs,